Welcome to Green Valley Tree LLC
Mulch Delivery in the North Windham Area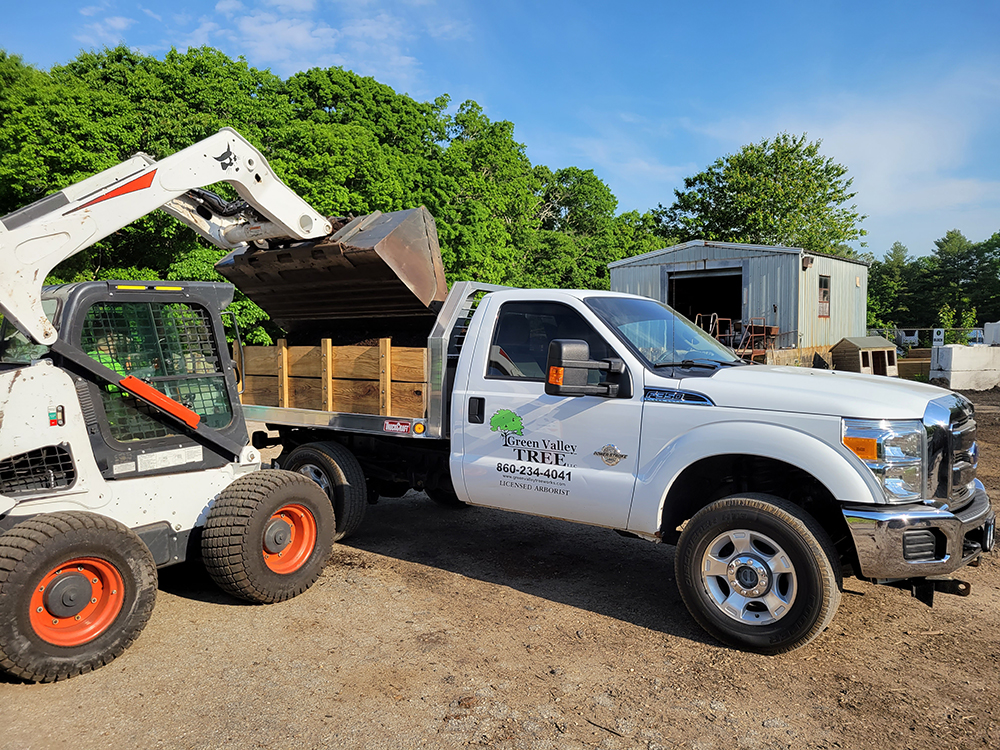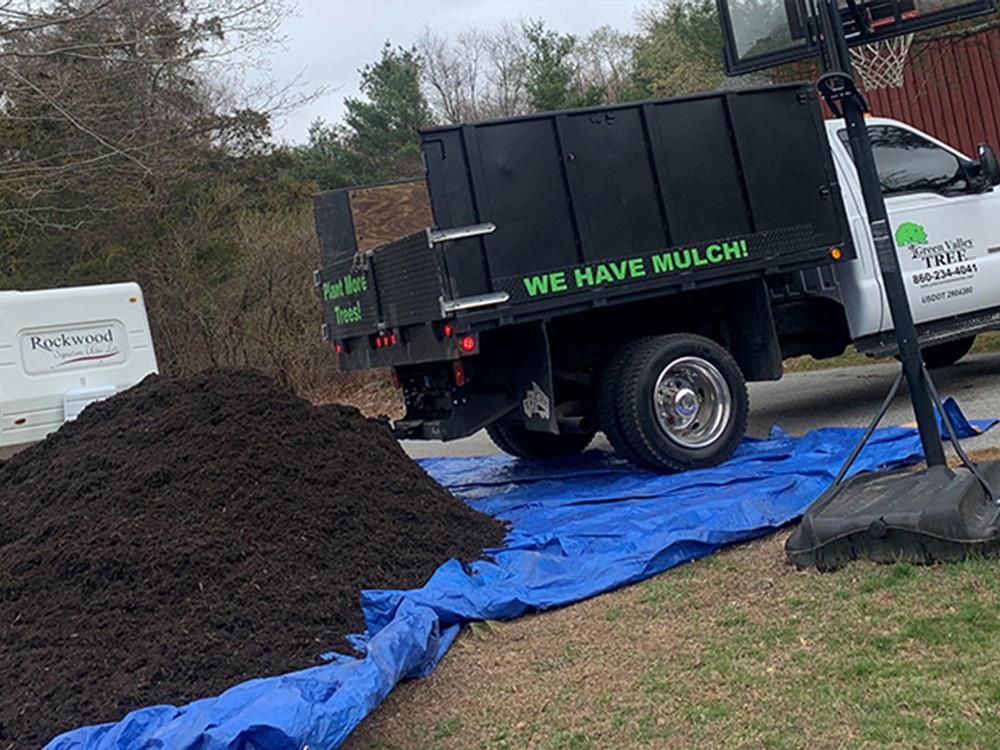 Ideal For Mulching Garden Beds & Borders To Suppress Weeds And Retain Moisture.
Green Valley Tree mulch is very beneficial to plants and soil, as mulching can reduce surface evaporation, suppress weeds, moderate soil temperature fluctuations, protect shallow root plants from frost and as it eventually breaks down over time it adds essential nutrients to the soil. Our garden mulch is long-lasting and derived from sustainably sourced forestry chipping.
Buy mulch from Green Valley Tree, a brand that prides itself on supplying quality mulch.
Finding a safe, professional tree service with all the proper licensing and insurance can be a daunting experience. Green Valley Tree LLC is a family owned and operated business serving all of eastern Connecticut that takes pride in being a credible, fully licensed and insured company. We offer a wide range of top-quality tree services to our customers with safety as our number one priority. We follow all OSHA and ANSI standards of safety as they relate to the tree care industry. Green Valley Tree LLC is also certified through the EHAP program to clear around power lines.