Click on the links below to find out more
At Green Valley Tree LLC we take plant healthcare very seriously. Did you know that trees are among the longest living organisms on Earth? Unfortunately, trees can prematurely die due to insect and disease so it's important to keep up with plant health and plant care to ensure healthy, long lasting trees and plants.
Green Valley Tree LLC offers full tree removals by bucket, crane and climbing for residential, commercial, and even municipalities! We have the equipment for tree removals of all sizes and shapes!
Consulting / Tree Risk Assessment
Whether you are a homeowner, business or municipality, we can help with your consulting and tree risk assessment needs. From evaluating trees for risk, planting or assisting with a construction project, we have the certified experts that will help you determine the right choices for your project needs.
Green Valley Tree LLC offers tree pruning and tree trimming services to keep your trees safe, healthy and beautiful! Properly maintaining your trees is a preventative measure that helps keep them from becoming a liability, especially during storms and when we have heavy snow and ice.
Leave tree planting up to the professionals! Many landscapers improperly plant trees and by the time the homeowner calls us for help it is too late! Let us help you choose the right tree for your needs and grow area, and then plant it for you. We work with several local nurseries to source our trees.
Tree Support Cable Bracing
Cabling your tree is a great way to reduce the risk of tree failure. Trees that may need to be cabled have structural defects that can cause the tree to prematurely split, reducing the lifespan of the tree. The cabling system provides support to these weakened areas so that the tree does not split.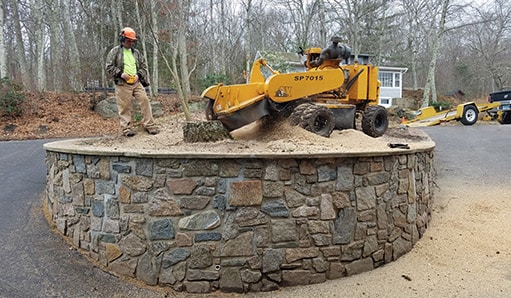 From stump grinding one stump from a removal, to an entire acre that will be turned back into grass, Green Valley Tree LLC has tire and track machines to get the job done. We first evaluate the area to make sure that there are no underground obstacles and then quickly grind the stump and the area around it, removing all roots. You can then have the millings left behind or have them removed and add topsoil and grass seed.
If you need immediate, emergency tree service outside of our regular business hours call our emergency hotline at 860-966-5710.
Tree damage caused by high winds, hurricanes, and winter weather, Green Valley Tree LLC has you covered! We offer emergency storm service by bucket, crane and climbing for residential, commercial, and even municipalities! From full removals, uprooted or broken trees to broken, hung up, and fractured limbs, there is no job to big or small.
Brush Clearing Vegetation Management
Green Valley Tree LLC offers brush clearing and vegetation management to residential, commercial and municipal customers. From selective hand-cutting to brush mowing larger areas, we can remove unwanted brush and overgrowth. Once cut back, we can extend the life of the clearing by grinding the area or treating with herbicides to prevent or reduce regrowth.
From clearing a space for new construction to expanding your lawn, Green Valley Tree LLC can tackle your lot clearing needs. Call us today for a free estimate!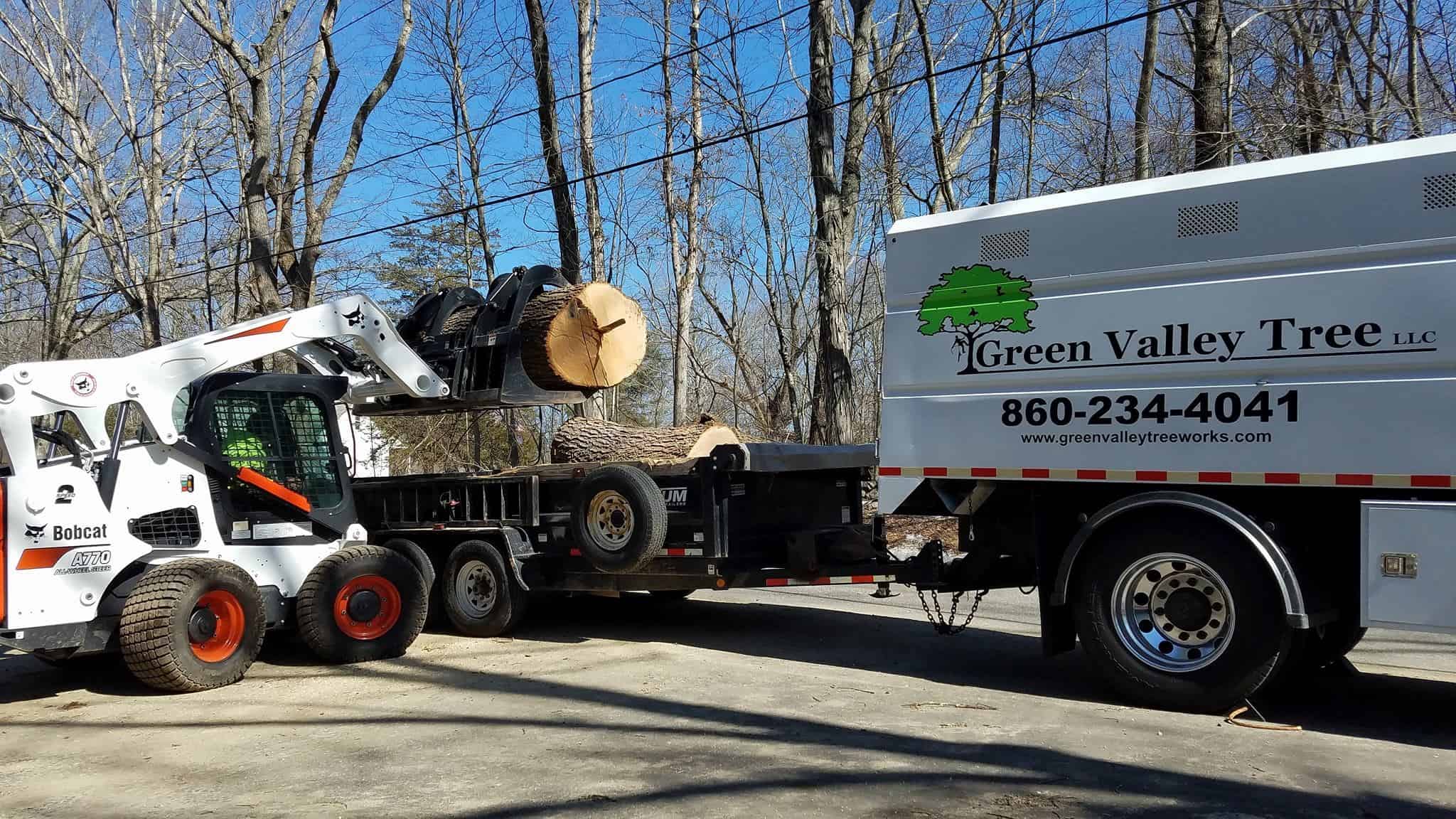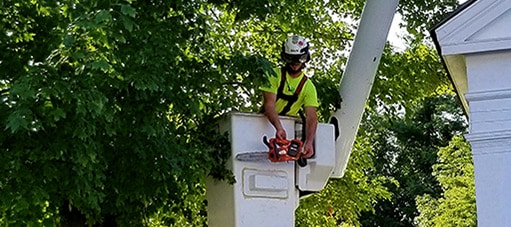 Crane/Mechanical Tree Removal
Introducing our new Green Machine! The Green Machine is a safe, innovative way to remove trees with zero impact. This machine can be used strictly as a crane or attach a felling head and you have a fully mechanized way to dismantle a tree.
Green Valley Tree mulch is very beneficial to plants and soil, as mulching can reduce surface evaporation, suppress weeds, moderate soil temperature fluctuations, protect shallow root plants from frost and as it eventually breaks down over time it adds essential nutrients to the soil. Our garden mulch is long-lasting and derived from sustainably sourced forestry chipping.