Deer Spray & Deer Prevention Services
Deer Spray & Deer Prevention Services in ct
If you've ever struggled with the frustration of coming out to your garden and finding your plants uprooted and destroyed by wandering deer, then you know just how much of a headache this can be. Fortunately, our deer spray and deer prevention services are here to help alleviate that frustration! Our team of professionals can apply our proven deer prevention solutions to ensure that your greens stay healthy and protected from these unwelcome visitors. 
Contact us now to learn more about our deer spray and deer prevention services.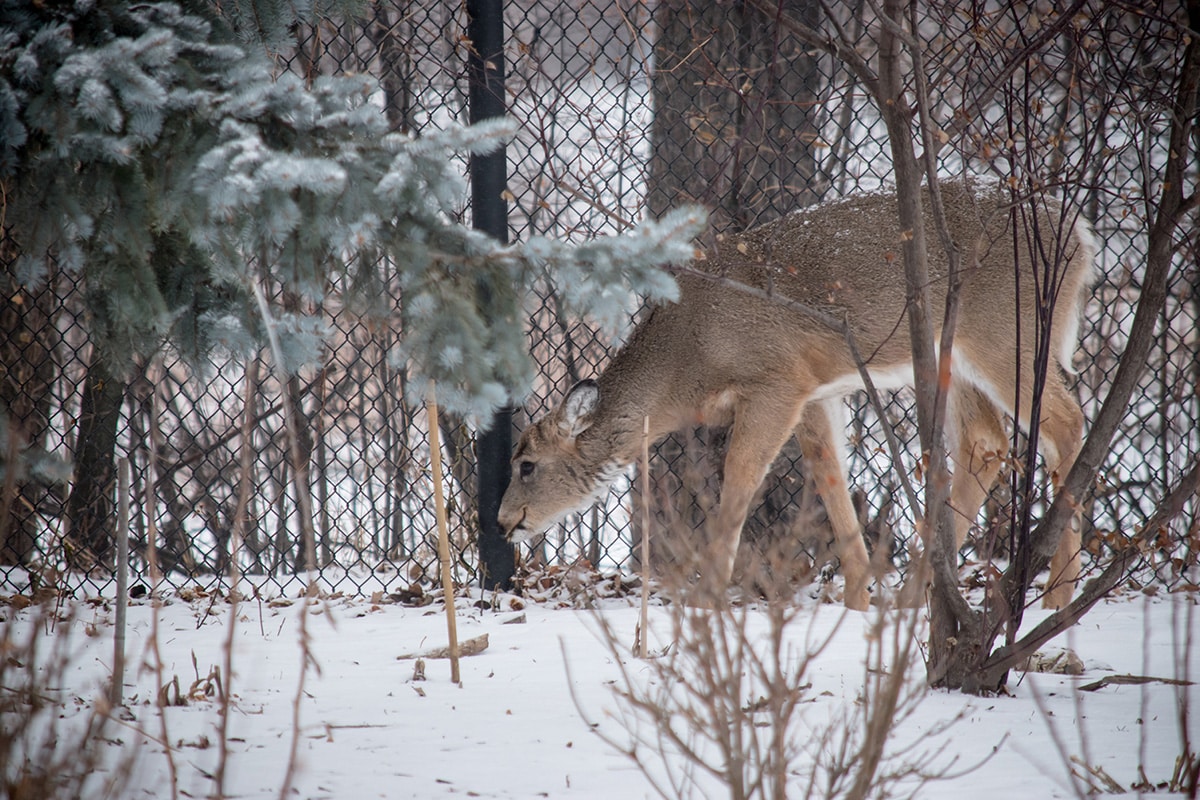 How We Help with Deer Management & Deer Prevention
Deer can be a real problem for those who love to cultivate gardens and maintain beautiful greenspaces. When left unchecked, these animals can cause significant damage to shrubbery, flowers, and trees. Fortunately, there are solutions available to help you protect your plants from unwanted nibbling. Our deer spray provides effective prevention against these animals, allowing you to enjoy your garden without worry.
Call us today to learn more about our deer management and deer prevention services!
WHY CHOOSE US FOR DEER MANAGEMENT & DEER PREVENTION SERVICES?
ARE YOU IN NEED OF Deer Prevention & Deer Management SERVICEs? CONTACT US!
We Serve Across Connecticut For Deer Management & Deer Prevention
Kristine Blake
July 3, 2023
Green Valley has the best equipment for getting to out of reach places in your yard. Our maple tree was huge and although it was healthy, we had to remove it for solar panels. They have a bucket truck and a giant crane-claw that saws the tree and grabs it. It's amazing to watch this team of professionals. They cleaned up and were a pleasure to have in our yard for the day. Excellent work and zero complaints. They even blew the sawdust off the solar panels. Thank you 🙏 🌳 💪🏼
Syed Ali Asar
June 2, 2023
They grinded the 3 old stumps in my backyard very nicely and very quickly. Great service and quick responses too!
Shandra Craig
April 4, 2023
Extremely happy with the services of Green Valley Tree LLC. We had two large white pines that were dangerously close to our house. Josh and his team were wonderful to work with: efficient and courteous. We will be repeat customers for any tree work.
Brian O'Leary
March 18, 2023
Guys did an awesome job. Removed a large dieing Ash tree that was over the house. The guys cut it into firewood size rounds and put them where my wife and I wanted them. I have worked with the company in the past and they have always been great to work with.
Cindy Wright-Jones
February 14, 2023
We had Green Valley Tree come out to prune and deadwood our fruit, deciduous, and evergreen trees. They also cut down a large maple. Josh and the crew were friendly and efficient. They arrived on time, cleaned up all the trimmings, and the place looks great!
Karen Gilbransen
February 14, 2023
Green Valley Tree came well recommended and I can see why. I had several trees that needed some work and the experience, and the team, was very professional. I couldn't recommend them more!
They were doing a job next door and I asked if they would look at a couple of trees on our property line. They gave me a (good) price and when they finished his trees, they came over and took down mine. Worked quickly, did no damage and cleaned up really well after. Very professional.
Lisa Mandy-Rosen
January 15, 2023
Experienced, polite, professional and quick to respond. Wonderful experience